Fiddler's Dream Performance Schedule
Check out our Facebook Events page for the our full calendar and latest event updates at Fiddler's Dream. Like our page there, and get updates in real time!
Our Facebook Main page has news, discussion and just pure fun going on at Fiddler's Dream.
To signup to our weekly E-Notices email list, Click here.
Follow us on Twitter @fiddlers_dream and Instagram @fiddlersdreamcoffeehouse

How About Volunteering at Fiddler's Dream Coffeehouse!
We need your help... Fidds is a non-profit 501(c)(3) organization, and our coffeehouse engine needs volunteers to keep it running. Please consider helping out - greeting guests with a smile, making and pouring coffee and drinks, taking admission and even being an emcee. And you will get free admission for the night! What a deal!
To find out more about being a Fiddler's Dream Volunteer, contact our volunteer coordinator by SMS-texting your contact info to 602-997-9795. If you don't have a mobile phone, call and leave a message on our VMS at that same number. It's that easy!
Support Fiddler's Dream on AmazonSmile!
Fiddler's Dream Coffeehouse is now an approved charitable organization on Amazon. AmazonSmile is a simple way for you to support Fiddler's Dream every time you shop, at no cost to you. When you shop at smile.amazon.com, you'll find the exact same low prices, vast selection and convenient shopping experience as Amazon.com, with the added benefit that Amazon will donate 0.5% of your eligible purchases to Fiddler's Dream. How cool is that!
Use the following link to set this up: https://smile.amazon.com/ch/74-2489950
Thursday nights are Open Stage Night from 6:30 pm to 9:30 pm.
$5 admission. Doors open at 6:00 pm. Order of play determined by order of arrival. One song per rotation.

Many wonderful musicians have shared their music on the Fiddler's Dream stage over the years. Our open stage began in 1996! Our Open Mic Night is an Open Stage Night, as we are completely acoustic, so there aren't any mics... just a whole lot of good music, and an appreciative audience!
We've made a few changes in the New Year, hoping to improve the experience for our performers and our audience! Doors open at 6:00 pm, and we start playing at 6:30 pm. If you arrive by 6:30 pm, you will be in the first rotation. If you arrive after 6:30 pm, you will be added to the list under the red line, and play in the second round / rotation. We do a one-song rotation and a time limit of no more than 4 minutes per turn. Stick around, everybody plays!
Play your turn - there are no substitutions or giving your turn to another performer. Give the performer their turn: unless you are invited to play with the performer, please don't play-along with your instrument. Join the audience and listen! And please don't play music outside, except to tune your instrument or quietly warm up a bit. Since we are all acoustic, sound does carry inside!

We discourage the use of cell phones in the performance area. Please turn them off or set to "vibrate". Please do not audio or video record a performer without their permission. Additional information is here.

Admission is $5. Thank you for having fun with us!
This Week's Events and More!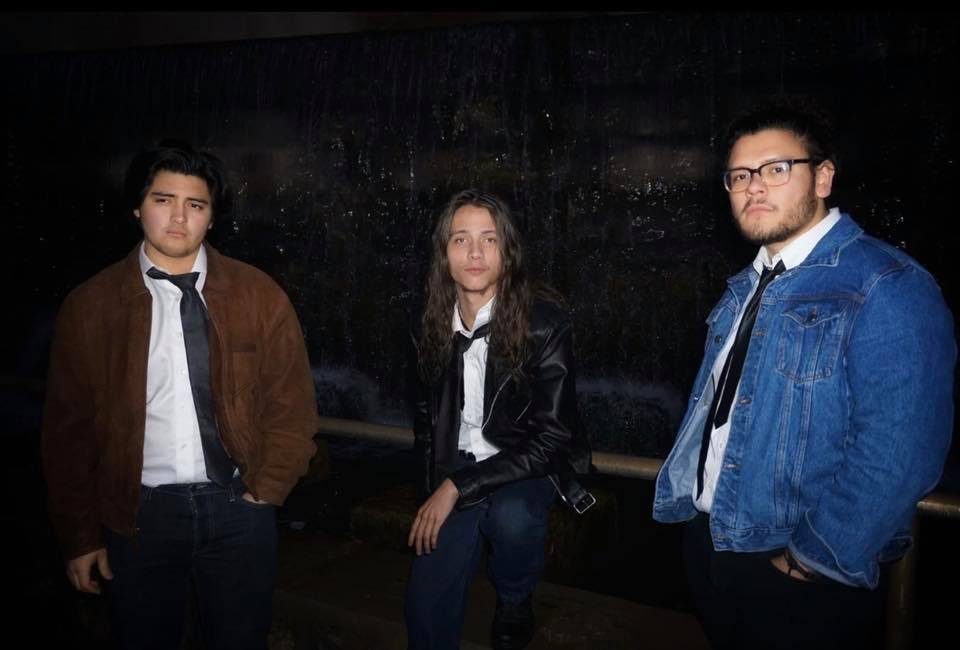 Photo: Candy Blossom Credit: Facebook

Friday February 28 ~ Ryli ~ Candy Blossom ~ David Simmons ~

8:00 pm: 23 year old PHX/ LA based artist Ryli has one goal when it comes to her music: authenticity. The pop/soul singer handwrites each and every one of her songs, pouring her most intimate feelings into lyrics to turn listener to friend. A true triple threat, Ryli is a singer, songwriter, dancer, and musician. Ryli is inspired by the likes of powerhouse female artists such as Rihanna, Jessie J, and Ariana Grande. Although she aspires to take her place as a pop queen someday, her sound is something unique, pulling from multiple different aspects of genres. She is most inspired by pop, r & b soul, and latin music (seeing as she is of Mexican, Spanish, and Hungarian descent). She is currently working on her debut EP to be released in 2019. Her most current single, "Bright Lights ft. Sincerely Collins", can be found on all platforms.

8:55 pm: Candy Blossom is a local band that has recently released a new EP!

9:45 pm: David Simmons has performed live with Alice Cooper, Dash Cooper, The Solid Rock House Band and members of REO Speedwagon, A-ha, Tower of Power, Sly and the Family Stone, The Phoenix Symphony, The Schubert Kirche Orchester (Vienna) and has served as Music Director, Bassist and featured soloist on tour with Motown Recording Artists: The Drifters. In addition, David is a thriving survivor of his own suicide attempts a grateful, recovering alcoholic and lives with the diagnoses of major depressive disorder recurrent and free-floating anxiety. This, in addition to his professional training and ongoing partnership with experts in childhood trauma , helps David bring a unique and hope-filled perspective and dedication to his work with The UBU Project's Social-Emotional / Prevention Residencies. Whether in a classroom, coffee shop, rock club, worship space or classical concert hall, David brings a wealth of experience, energy and encouragement to every stage, school or project he encounters.

Admission tonight is $8. Doors open at 7:15 pm, and the music begins at 8:00 pm.





Photo: Master Guitarist Rogério Souza Credit: Facebook
Saturday February 29 ~ Brazilian Choro with Rogério Souza and Stephen Guerra ~

An Evening of Brazilian Choro with Master Guitarist Rogério Souza from Rio with Stephen Guerra!
Master 7-string guitarist, composer, and arranger Rogério Souza is one the main international representatives of the Rio de Janeiro style of Brazilian guitar. For decades, he has been at the center of significant events related to Brazilian samba and choro, working as a soloist, accompanist, arranger, and musical director for concerts, television programs, music albums, and films with many top artists, including Baden Powell, Paulinho da Viola, Sivuca, Ney Matogrosso, Altamiro Carrilho, João Bosco, Paulo Moura, Ivan Lins, Guinga, Turíbio Santos, Elizeth Cardoso, Elza Soares, João Nogueira, Zeca Pagodinho, Rafael Rabello, Cristovão Bastos, Nó em Pingo d'Água, and Época de Ouro, among others.
Rogério has performed at festivals, cultural spaces, universities, and schools of music around the world in North and South America, Europe, and Asia. For many years now, Rogério has realized performances and workshops in many universities across the US, including Oberlin College, Berklee College of Music, Yale University, University of Virginia, Georgetown University, Columbia University, Temple University, University of Chicago, University of Notre Dame, University of San Francisco, UCLA, University of Texas, among others.
Rogério has released various albums as a soloist, including "Época de choro" (2007), "Violão brasileiro" (2008), "Retrato brasileiro" (2009), "Nazareth 150 anos" (2014), "História do choro" (2018), as well as countless others as an accompanist. Rogério is also especially well known in the states for having co-authored the famous choro "white books," the three-volume set "Songbook do Choro" (2007-2011).
Brazilian choro guitar soloist and accompanist Stephen Paul Guerra performs at music clubs, cultural centers, and universities around the US and has shared the stage with Rogério Souza, Duo Violão, Tiago do Bandolim, Catherine Bent, among others. In March 2020, his project with NYC jazz guitarist Q Morrow will release its debut album, "Choro in the Time of Bossa Nova," supported by the Brooklyn Arts Council. Stephen is based out of Flagstaff, AZ, where he is a full-time faculty member at the School of Music at Northern Arizona University.

Admission tonight is $10. Doors open at 7:15 pm, and the music begins at 8:00 pm.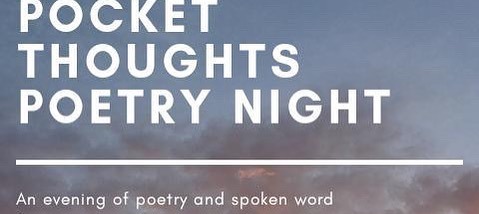 Tuesday March 3 ~ Pocket Thoughts - Poetry Night! ~
8:00 pm: Pocket Thoughts is a monthly poetry night that features three local poets to highlight the talent in Phoenix! Pocket Thoughts also aims to give back to the community by donating 15% of ticket sales to a different nonprofit each month.
Featured Poets:
TBA
Featured Nonprofit: TBA
Admission tonight is $8. Doors open at 7:30 pm.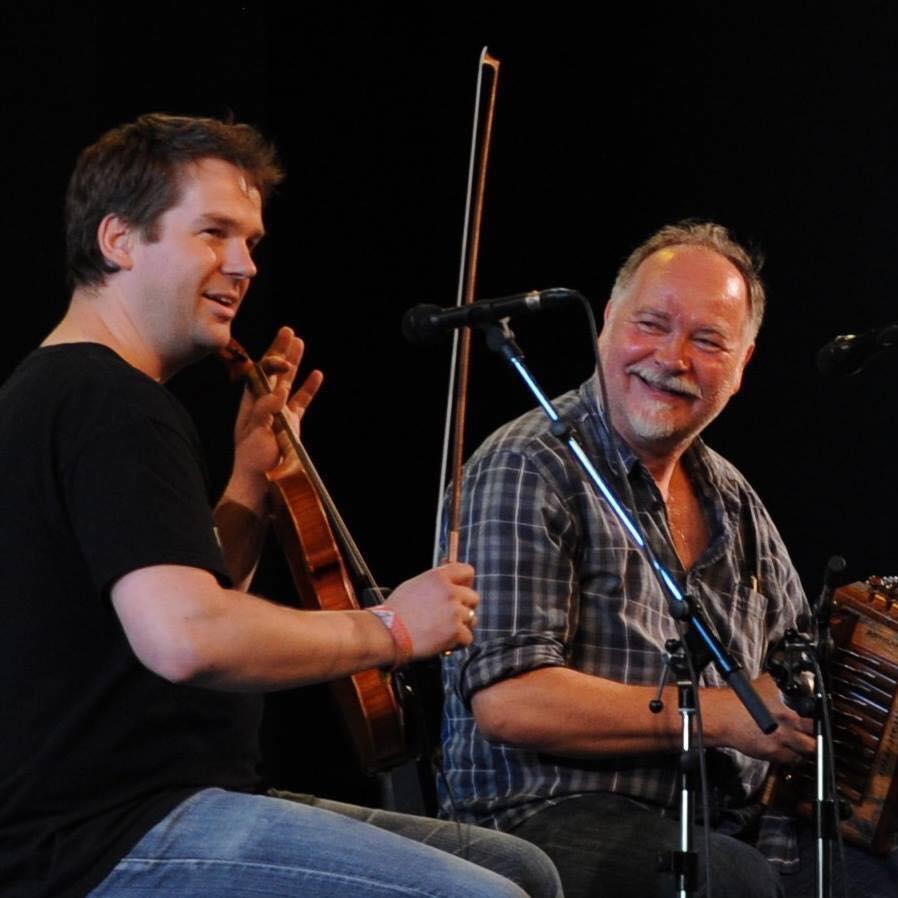 Photo: Gangspil - Sonnich Lydom & Kristian Bugge Credit: Facebook

Wednesday March 4 ~ Danish Folk Music with Gangspil In Concert ~
7:30 pm: Gangspil will guarantee you an entertaining and variated journey through the traditions of Danish folk music. These lively musicians perform old dance tunes and songs from every corner of their Scandinavian home country. From rural islands like Læsø to the metropol Copenhagen, including a few of their own compositions. Expect everything from wild polkas and jigs to lyrical waltzes, fiery reels and happy hopsas, plus the exotic "Sønderhoning" dance tunes from the famous Island of Fanø, and long forgotten songs from all over the country. An unforgettable live experience spiced up with humor and stories from their many years on the road. They perform and have performed with some of the most exciting and well-know musicians from the Danish and Nordic folk scene.

For many years SONNICH LYDOM (accordion, harmonica, vocals) and KRISTIAN BUGGE (fiddle, vocals) kept meeting in many corners of the blooming Danish folk scene, often when there was a jam session going on.
- We always had a lot of fun together and finally decided to bring some of that on to the stage. Now we've been playing and touring together for about six years. It's been increasing excitingly with more and more activities in both Europe and North America.

Both Kristian and Sonnich were amongst the first twelve musicians to recieve the honorary title "Danmarks Rigsspillemænd" (National Danish Folk Musicians) in 2014. When they perform together, they will also talk about the traditions from back home, how they learned and how the music lives on today and is part of the famous Danish hygge!
In the beginning of 2017 Gangspil went from being trio into a duo. Guitarist and singer Morten Alfred Høirup has chosen to leave the group to take time off to focus on newly composed music and concerts in other contexts.

Sonnich and Kristian have lately been playing concerts both as a duo and with a number of good colleagues. In the US they've performed a number of shows with good friend, Midwestern award-winning master musician Dwight Lamb from Iowa. In both the Midwest and along the west coast, they've been joined by great Norwegian guitarist Vidar Skrede, well-known from the lush Nordic folk music scene. For a tour of concerts in Germany, Belgium and Denmark they played with International classical percussionist Ronni Kot Wenzell. From time to time Malene Daniels Beck (well-know from her work with the great Danish trad-duo, de Fries & D. Beck) joines us on piano and harmonium for concerts throughout Denmark. Great times all together!

Keep an eye on our websites here http://www.trad.dk/ and www.facebook.com/traddk, where we'll keep you updated :)
See you out there!
Best wishes,
- Gangspil -
The musicians are also known from bands like: Baltic Crossing, Habadekuk, Wenzell & Bugge, V. Poulsens Kapel, Jensen & Bugge, ULC and Dronningens Livstykke.
Sonnich Lydom
Sonnich (accordion, harmonica, vocal) is a master of Irish, French--Canadian, and especially Danish traditional tunes. During the last 25 years he's been leading the revival for diatonic accordion and harmonica in the Danish folk music. Sonnich holds a special place in his heart for the music from the Western Island of Fanø, where his family is deeply rooted. He is best know from his work with the ULC trio and later quintet (adding jazz pianist Peter Rosendal and bassist Mads Vinding). ULC recieved the Danish Music Award (Danish "Grammy") in the category "Folk Album of the year" in 2001 and 2004.
Kristian Bugge
Kristian (fiddle) has specialized in the strong Danish folk music traditions. He is very active on the Danish and Scandinavian folk music scene as well as in the rest of Europe and North America, both as a musician and teacher. His debut CD was awarded "Danish debut of the year", and "Danish Folk Instrumentalist of the year" at the Danish Music Awards Folk 2006 (Danish "Grammy"). At the same occasion in 2012, Kristian recieved the prize as "Danish Folk Artist of the Year!" In 2016 Kristian was once more awarded "Danish Folk Instrumentalist of the Year".
Advance purchase tickets are $10, and admission at the door will be $15. See ticket link at Brown Paper Tickets! Please mark your calendar for this very special concert evening!
Doors will open at 7:00 pm, and the concert will begin at 7:30 pm.
https://www.brownpapertickets.com/event/4506946
---
Mark your calendar for these upcoming special events. Check our Facebook Events page for details.

Tuesday March 3 ~ Pocket Thoughts - Poetry Night! ~

Wednesday March 4 ~ Danish Folk Music with Gangspil In Concert ~ (Advance tickets available https://www.brownpapertickets.com/event/4506946 )
Friday March 6 ~ TBA ~ The Brown Mountain Lightning Bugs ~

Saturday March 7 ~ Three-Legged Dog~ Tim Kapeluck ~

Friday March 13 ~ Pamela Jean ~ The Rough and Tumble ~ TBA ~

Saturday March 14 ~ Paul Carroll ~ Begged and Borrowed ~
Saturday March 28 ~ Mike Scully with Special Guest Brian McGeever ~

Friday April 3 ~ Michael J. Dwyer ~ TBA ~

Saturday April 4 ~ Chloe Kimes ~ Acoustic Minds ~

Friday April 17 ~ Kimberly Atwood ~ TBA ~ TBA ~
Saturday April 18 ~ Rick Christian ~ TBA ~
Friday April 24 ~ The Heart Collectors from Australia - Progressive Folk Originals ~ (Advance tickets available https://www.brownpapertickets.com/event/4506541 )

Saturday April 25 ~ James Reams - Like A Flowing River ~

Friday May 1 ~ Kenichi Tamura ~ TBA ~
Friday May 15 ~ TBA ~ Louise, Lately ~

Friday July 24 ~ Rupert Wates ~ TBA ~

Saturday August 8 ~ TBA ~ Aprylle Gilbert and Gaby Castro ~

Saturday August 29 ~ Play Music On The Porch Day 2020!

Friday November 6 ~ Angwish ~ TBA ~ TBA ~
---
Fiddler's Dream is located one block north of Glendale Avenue on 17th Street, on the Southeast corner of 17th Street and Cactus WREN. Use the newly opened Sprouts grocery at 16th Street and Glendale as a landmark - we are one block further East on Glendale, and when you reach 17th Street turn North and go one block to Cactus Wren. 1702 East Glendale Ave, Phoenix, AZ, 85020 is the street address to plug into your map app.