Fiddler's Dream Performance Schedule
Check out our Facebook Events page for the our full calendar and latest event updates at Fiddler's Dream. Like our page there, and get updates in real time!
Our Facebook Main page has news, discussion and just pure fun going on at Fiddler's Dream.
To signup to our weekly E-Notices email list, Click here.
Follow us on Twitter @fiddlers_dream and Instagram @fiddlersdreamcoffeehouse

How About Volunteering at Fiddler's Dream Coffeehouse!
We need your help... Fidds is a non-profit 501(c)(3) organization, and our coffeehouse engine needs volunteers to keep it running. Please consider helping out - greeting guests with a smile, making and pouring coffee and drinks, taking admission and even being an emcee. And you will get free admission for the night! What a deal!
To find out more about being a Fiddler's Dream Volunteer, contact our volunteer coordinator by SMS-texting your contact info to 602-997-9795. If you don't have a mobile phone, call and leave a message on our VMS at that same number. It's that easy!

Thursday nights are Open Stage Night from 6:30 pm to 9:30 pm.
$5 admission. Doors open at 6:00 pm. Order of play determined by order of arrival. One song per rotation.

Many wonderful musicians have shared their music on the Fiddler's Dream stage over the years. Our open stage began in 1996! Our Open Mic Night is an Open Stage Night, as we are completely acoustic, so there aren't any mics... just a whole lot of good music, and an appreciative audience!
We've made a few changes in the New Year, hoping to improve the experience for our performers and our audience! Doors open at 6:00 pm, and we start playing at 6:30 pm. If you arrive by 6:30 pm, you will be in the first rotation. If you arrive after 6:30 pm, you will be added to the list under the red line, and play in the second round / rotation. We do a one-song rotation and a time limit of no more than 4 minutes per turn. Stick around, everybody plays!
Play your turn - there are no substitutions or giving your turn to another performer. Give the performer their turn: unless you are invited to play with the performer, please don't play-along with your instrument. Join the audience and listen! And please don't play music outside, except to tune your instrument or quietly warm up a bit. Since we are all acoustic, sound does carry inside!

We discourage the use of cell phones in the performance area. Please turn them off or set to "vibrate". Please do not audio or video record a performer without their permission. Additional information is here.

Admission is $5. Thank you for having fun with us!
This Week's Events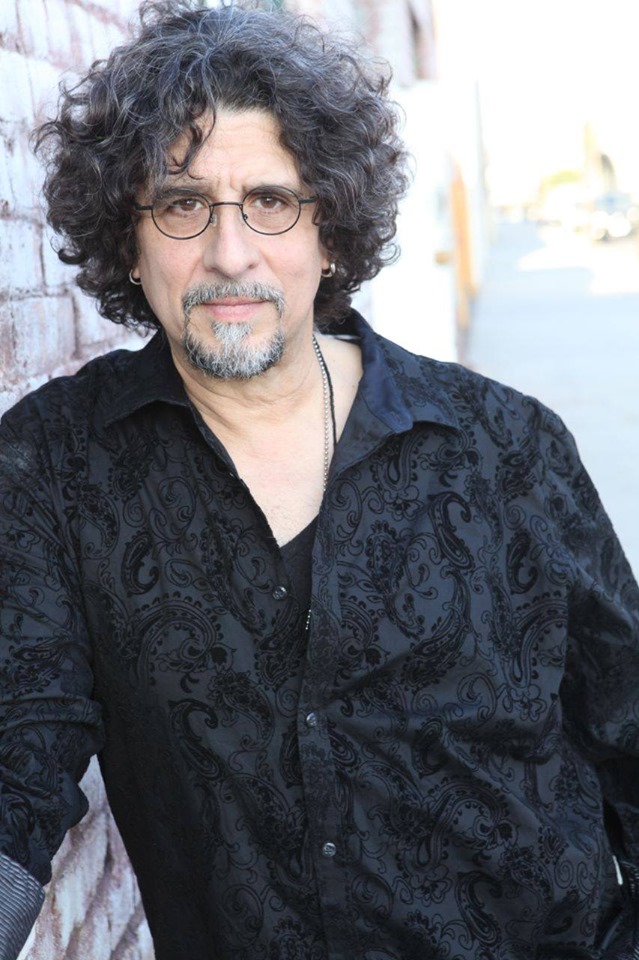 Photo: Dan Navarro Credit: David A Wright

Friday November 15 ~ Dan Navarro Concert Evening at Fiddlers Dream, Phoenix! ~
8:00 pm: Join Dan Navarro for a Friday night concert (AND a Sunday morning workshop)!
Dan Navarro's journey began as a songwriter, often with the late Eric Lowen, for artists as diverse as Pat Benatar (the Grammy-nominated "We Belong") , The Bangles, Jackson Browne, Dave Edmunds, The Temptations, Dionne Warwick, The Triplets, Dutch star Marco Borsato, and Austin outlaw legend Rusty Weir.
For over thirty years, Dan Navarro has written, sung, played and acted his way through a rich and varied career... In the 1990s and 2000s, Dan and Eric recorded and toured as the acclaimed acoustic duo Lowen & Navarro until Eric's retirement in 2009 (and passing in 2012). Dan has transitioned smoothly into a busy solo career over the past dozen years, touring nationally almost constantly.
In 2009, after more than 20 years and 12 CDs and digital albums with Lowen & Navarro, Dan released the spirited "Live at McCabe's", backed by his pals, Austin's now-disbanded country-rock powerhouse, Stonehoney. His new album, "Shed My Skin", produced by Steve Postell, is out now.
Dan has a 22-year-old son, thinks sleep is for babies and is a known abuser of acoustic guitars.
He has advocated for artists and songwriters, on behalf of SAG-AFTRA, the Nashville Songwriters Assn Int'l, Folk Alliance International, SoundExchange, The Recording Academy, musicFIRST, BMI and the musicFIRST Coalition, including testimony in Washington before the Senate Judiciary Committee and the Copyright Royalty Board. Dan is on the National and Local Boards of SAG-AFTRA and is a Trustee on the AFM / SAG-AFTRA Intellectual Property Rights Distribution Fund.
Dan maintains a parallel career as a voice actor and singer, in major films like The Playmobil Movie (coming in November, 2019), Pirates of the Caribbean 5, The Book Of Life, Rio (on the Oscar®-nominated song "Real In Rio"), The Lorax, Oscar® winners Coco and Happy Feet; TV series Family Guy, American Dad, Elena of Avalor, Sofia the First and Prison Break; records with Neil Young, Andrea Bocelli, Luis Miguel, Jose Feliciano, Janiva Magness, and Jon Anderson of Yes; hit video games Red Dead Redemption II, Fallout 4 and Uncharted 4, and hundreds of TV ads for Honda, McDonald's, Coca-Cola, Nationwide, Subaru, Shakey's and more.
Doors open: 7:15 pm, Show: 8:00 pm. Tickets advance (now!) $15 + service charge (at https://www.brownpapertickets.com/event/4317465), door: $20. Prices increase at the door, so get your tickets NOW! The concert will be held in the large Meeting room, and the workshop on Sunday morning will be held in the regular Fidd's room.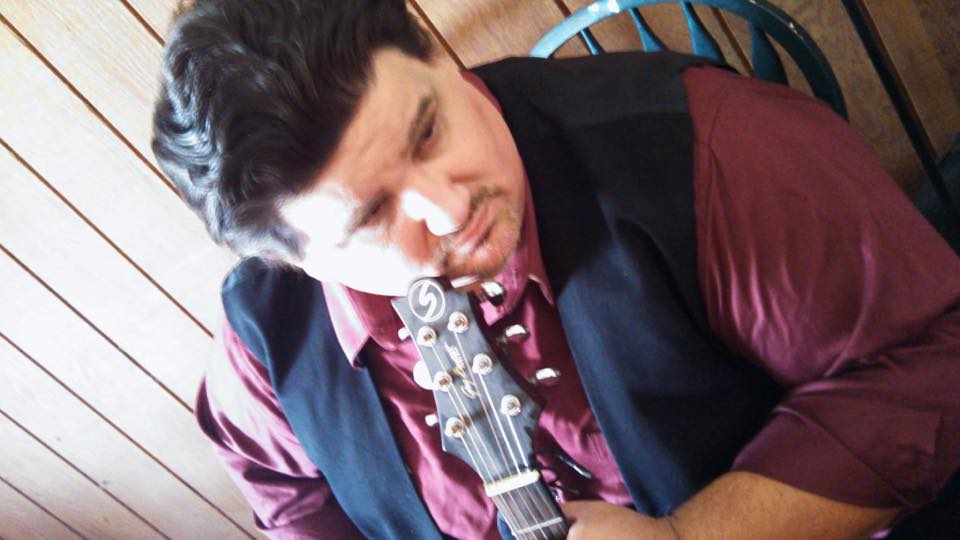 Photo: Jamie Carol Credit: Facebook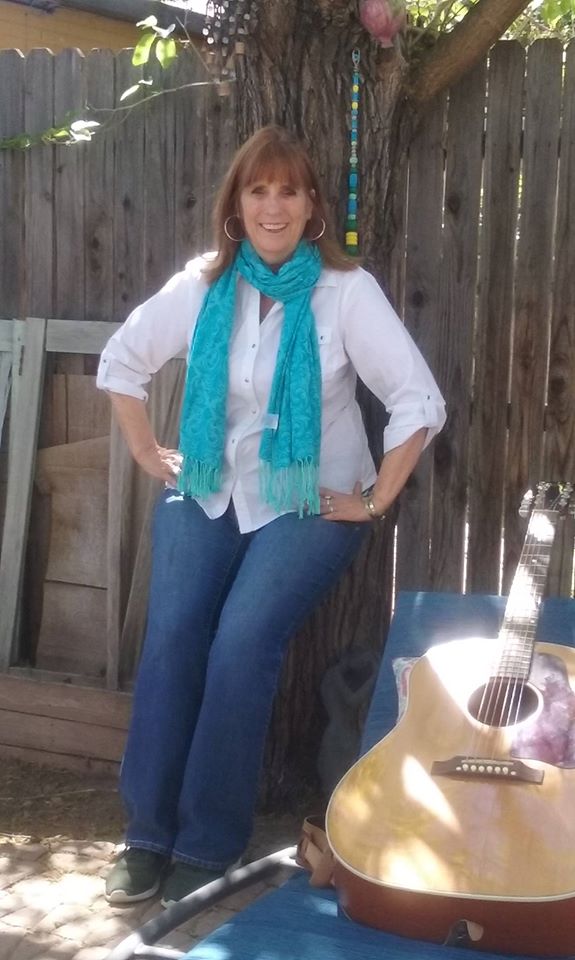 Photo: Lisa Hart Credit: Facebook

Saturday November 16 ~ Jamie Carol Birthday Celebration ~ Lisa Hart ~
8:00 pm: Jamie Carol - A Birthday Celebration Concert!

Come and celebrate Jamie Carol's 50th birthday as he shares original songs, holiday classics, and some poingant and funny personal stories. Jamie began his musical career as an operatic tenor, but has always had a soft spot for all kinds of music, including country, rock 'n roll, and blues, and these musical styles have all influenced his original music. So join us for a relaxing and entertaining evening of music, friendship, and birthday cake... and lemonade, in honor of Jamie's newest single, "Lemonade!". Check out Jamie at: https://www.facebook.com/jbcrowley .
9:15 pm: Lisa Hart, singer and songwriter on guitar. Check out Lisa at: https://www.facebook.com/songfelt/
Admission tonight is $8. Doors open at 7:15 pm, and the music begins at 8:00 pm.




Illustration: Dan Navarro Credit: David A Wright

Sunday November 17 ~ Songwriting and the Creative Muse - A Workshop with Dan Navarro ~

11:00 am: Couched in the context of a songwriting workshop, Dan will lead you through an exploration of the foundations of creativity, the essence of verbal and musical expression, the dynamic of connected performance, and the deceptive allure of success and its various disguises. Through collaboration exercises, critiques (if you wish), monologue and dialogue, you will run through your creative paces with positivity and support, to ideally take home concepts that will facilitate creativity on whatever level you choose. A workshop covering creativity in general and songwriting in particular, and individual attention is possible. Critiques upon request. Bring a guitar, a recording or a song to share.
Dan started his career as a songwriter, most often with Eric Lowen, for artists as diverse as Pat Benatar (the Grammy-nominated "We Belong") , The Bangles, Jackson Browne, Keb' Mo', Dave Edmunds, The Temptations, Dionne Warwick, Dutch superstar Marco Borsato, The Triplets, Austin outlaw legend Rusty Weir, and many more...
He has contributed countless hours in Washington on issues of intellectual property, copyright and performer's rights, including testimony before the Senate Judiciary Committee and the Copyright Royalty Board on behalf of the Nashville Songwriters Assn Int'l, the former AFTRA, NARAS, BMI , SoundExchange and the musicFIRST Coalition...
Dan also serves on the boards of SAG-AFTRA, Folk Alliance, The Levitt Pavilions LA and the Golden West Chapter of the ALS Association, fighting the neuromuscular disease better known as Lou Gehrig's Disease, which tragically took Eric Lowen's life in 2012...
Join Dan on this fine Sunday morning for a workshop that is sure to impart some lovely bits of wisdom about songwriting, the importance of creativity in that process (and your life in general!), and connected performance. Dan may also discuss issues of intellectual property and performer's right, as noted above, if there is interest from the attendees...if you ask him nicely!
Advance purchase via Brown Paper Tickets is $50 (at https://www.brownpapertickets.com/event/4328069). Admission at the door will be $60. Limited seating for this workshop, so please reserve your tickets soon!
Doors open at 11:50 am.


Tuesday November 19 ~ NSAI Songwriter Workshop & Chapter Meeting ~
6:00 pm: NASHVILLE SONGWRITERS ASSOCIATION INTERNATIONAL - NSAI Regional Chapter Program: Locals Welcome
NSAI Phoenix, AZ Chapter will be having it's monthly chapter meeting / workshop on Tuesday at 6:00 pm at Fiddler's Dream Coffeehouse! The NSAI Regional Chapter program is based on providing songwriters at every level an opportunity to learn more about the craft and business of songwriting. You have the opportunity to meet with fellow songwriters on a regular basis, receive and give song feedback, participate in creative songwriting lessons, and most importantly be a part of the NSAI songwriting community.

For more information: https://www.nashvillesongwriters.com or contact dangutenkauf@gmail.com
Doors open at 5:45 pm. Please RSVP so we can get an idea of how many we will have in attendance.
Hope you can make it!
---
Mark your calendar for these upcoming special events. Check our Facebook Events page for details.

Friday November 22 ~ Bobby Mengel ~ Wally Guse ~

Saturday November 23 ~ Tim Terkelsen ~ Dennis House ~

Tuesday December 3 ~ Pocket Thoughts - Poetry Night! ~

December 7 ~ We're Not Dead Yet: Jamie Anderson, Deidre McCalla, Diane Davidson ~

Saturday December 21 ~ Holiday Concert Night with High Strung and Begged and Borrowed ~

Saturday December 28 ~ Kris Schultz ~ TBA ~

***2020***

Saturday February 1 ~ Tom Chapin Concert Evening ~ (Advance tickets available https://www.brownpapertickets.com/event/4401381 )

Wednesday March 4 ~ Danish Folk Music with Gangspil In Concert ~

Friday March 13 ~ The Rough and Tumble ~ TBA ~

Friday May 15 ~ TBA ~ Louise, Lately ~

Saturday August 29 ~ Play Music On The Porch Day 2020! ~
---
Fiddler's Dream is located one block north of Glendale Avenue on 17th Street, on the Southeast corner of 17th Street and Cactus WREN. Use the newly opened Sprouts grocery at 16th Street and Glendale as a landmark - we are one block further East on Glendale, and when you reach 17th Street turn North and go one block to Cactus Wren. 1702 East Glendale Ave, Phoenix, AZ, 85020 is the street address to plug into your map app.