Fiddler's Dream Performance Schedule
Check out our Facebook Events page for the our full calendar and latest event updates at Fiddler's Dream. Like our page there, and get updates in real time!
Our Facebook Main page has news, discussion and just pure fun going on at Fiddler's Dream.
To signup to our weekly E-Notices email list, Click here.
Follow us on Twitter @fiddlers_dream and Instagram @fiddlersdreamcoffeehouse

How About Volunteering at Fiddler's Dream Coffeehouse!
We need your help... Fidds is a non-profit 501(c)(3) organization, and our coffeehouse engine needs volunteers to keep it running. Please consider helping out - greeting guests with a smile, making and pouring coffee and drinks, taking admission and even being an emcee. And you will get free admission for the night! What a deal!
To find out more about being a Fiddler's Dream Volunteer, contact our volunteer coordinator by SMS-texting your contact info to 602-997-9795. If you don't have a mobile phone, call and leave a message on our VMS at that same number. It's that easy!

Thursday nights are Open Stage Night from 6:30 pm to 9:30 pm.
$5 admission. Doors open at 6:00 pm. Order of play determined by order of arrival. One song per rotation.

Many wonderful musicians have shared their music on the Fiddler's Dream stage over the years. Our open stage began in 1996! Our Open Mic Night is an Open Stage Night, as we are completely acoustic, so there aren't any mics... just a whole lot of good music, and an appreciative audience!
We've made a few changes in the New Year, hoping to improve the experience for our performers and our audience! Doors open at 6:00 pm, and we start playing at 6:30 pm. If you arrive by 6:30 pm, you will be in the first rotation. If you arrive after 6:30 pm, you will be added to the list under the red line, and play in the second round / rotation. We do a one-song rotation and a time limit of no more than 4 minutes per turn. Stick around, everybody plays!
Play your turn - there are no substitutions or giving your turn to another performer. Give the performer their turn: unless you are invited to play with the performer, please don't play-along with your instrument. Join the audience and listen! And please don't play music outside, except to tune your instrument or quietly warm up a bit. Since we are all acoustic, sound does carry inside!

We discourage the use of cell phones in the performance area. Please turn them off or set to "vibrate". Please do not audio or video record a performer without their permission. Additional information is here.

Admission is $5. Thank you for having fun with us!
This Week's Events

Photo: Eric Douglas Credit: Facebook



Photo: Andrew Gork Credit: Elaine Thomas Campbell (via Facebook)

Friday October 11 ~ Eric Douglas ~ Andrew Gork ~
8:00 pm: Eric Douglas is an Arizona singer-songwriter who combines poignant storytelling with influences of contemporary folk, classic rock, and Texas country.
Many of his songs are set against distinctive American backdrops, such as the Southwestern desert, the farms of the Great Plains, and the open road.
Eric's performances are engaging and intimate, juxtaposing thoughtful songs such as "Nevada", "Heartland", and "Chasing Trains" with his lighter side, which includes fan favorites "I'm Not Dead" and "Zombie's Lament".
Check out Eric at: https://www.facebook.com/ericdouglasmusic/

9:15 pm: Andrew Gork is an indie pop singer-songwriter with his roots in the Phoenix music scene. He tells heart-wrenching stories with infectious melodies. He has a prolific catalog of ver 100 songs. He has crafted the perfect 12 song set list which features personal/confessional anecdotes, new interpretations of ancient mythology, historical/biographical stories, + much more.
Check out Andrew at: https://www.instagram.com/andrewgork/ and https://www.facebook.com/andrew.gork
Admission tonight is $8. Doors open at 7:15 pm. Music starts at 8:00 pm.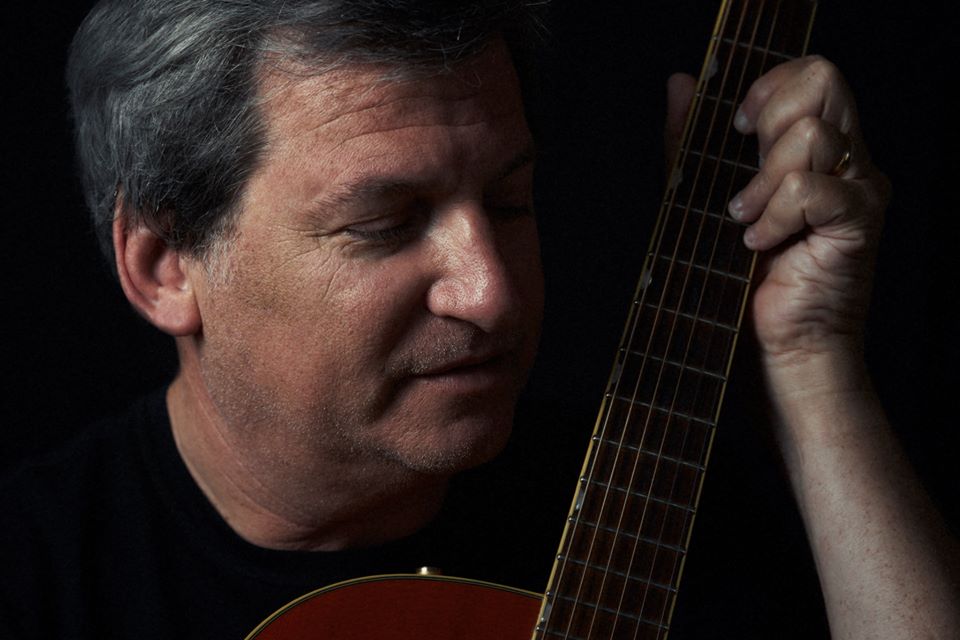 Photo: Alan Parry Credit: Facebook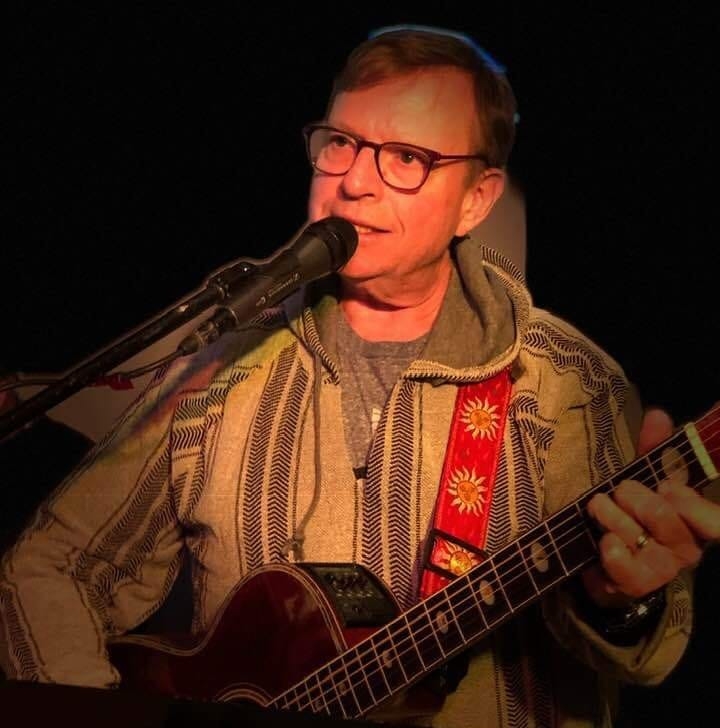 Photo: Glen Gardner Credit: Facebook

Saturday October 12 ~ Alan Parry ~ Glen Gardner ~
8:00 pm: Alan Parry's earliest musical influences came from that core group of British rock n' rollers who topped the charts in the 1960's and 70's, including The Beatles, The Kinks, David Bowie, The Who, and Elton John. Check out Alan at: https://www.facebook.com/alanparrymusic/

9:15 pm: Glen Gardner is a singer of songs, favoring those from the Golden Age of music and Tie Dye... he's pretty good on that guitar, too...

Admission tonight is $8. Doors open at 7:15 pm. Music starts at 8:00 pm. Remember that we are cash only right now.


Tuesday October 15 ~ NSAI Songwriter Workshop & Chapter Meeting ~
6:00 pm: NASHVILLE SONGWRITERS ASSOCIATION INTERNATIONAL - NSAI Regional Chapter Program: Locals Welcome

NSAI Phoenix, AZ Chapter will be having it's monthly chapter meeting / workshop on Tuesday at 6:00 pm at Fiddler's Dream Coffeehouse! The NSAI Regional Chapter program is based on providing songwriters at every level an opportunity to learn more about the craft and business of songwriting. You have the opportunity to meet with fellow songwriters on a regular basis, receive and give song feedback, participate in creative songwriting lessons, and most importantly be a part of the NSAI songwriting community.
For more information: https://www.nashvillesongwriters.com or contact dangutenkauf@gmail.com
Doors open at 5:45 pm. Please RSVP so we can get an idea of how many we will have in attendance.
Hope you can make it!
---
Mark your calendar for these upcoming special events. Check our Facebook Events page for details.

Friday October 25 ~ Tracy Grammer Concert Evening ~ (Canceled)

Friday November 1 ~ Girls On The Road - Concert Night! ~

Friday November 8 ~ The Matchsellers ~ TBA ~

Saturday November 9 ~ Arizona Water Sentinels Benefit Music Festival! ~

Friday November 15 ~ Dan Navarro Concert Evening at Fiddlers Dream, Phoenix! ~ (Advance tickets available https://www.brownpapertickets.com/event/4317465 )

Sunday November 17 ~ Songwriting and the Creative Muse - A Workshop with Dan Navarro ~ (Advance tickets available https://www.brownpapertickets.com/event/4328069 )

Tuesday November 19 ~ NSAI Songwriter Workshop & Chapter Meeting ~

December 7 ~ We're Not Dead Yet: Jamie Anderson, Deidre McCalla, Diane Davidson ~

Saturday December 21 ~ Holiday Concert Night with High Strung and Begged and Borrowed ~

***2020***

Wednesday March 4 ~ Danish Folk Music with Gangspil In Concert ~

Friday March 13 ~ The Rough and Tumble ~ TBA ~

Saturday August 29 ~ Play Music On The Porch Day 2020! ~
---
Fiddler's Dream is located one block north of Glendale Avenue on 17th Street, on the Southeast corner of 17th Street and Cactus WREN. Use the newly opened Sprouts grocery at 16th Street and Glendale as a landmark - we are one block further East on Glendale, and when you reach 17th Street turn North and go one block to Cactus Wren. 1702 East Glendale Ave, Phoenix, AZ, 85020 is the street address to plug into your map app.